Poland is doing well in the European warehouse race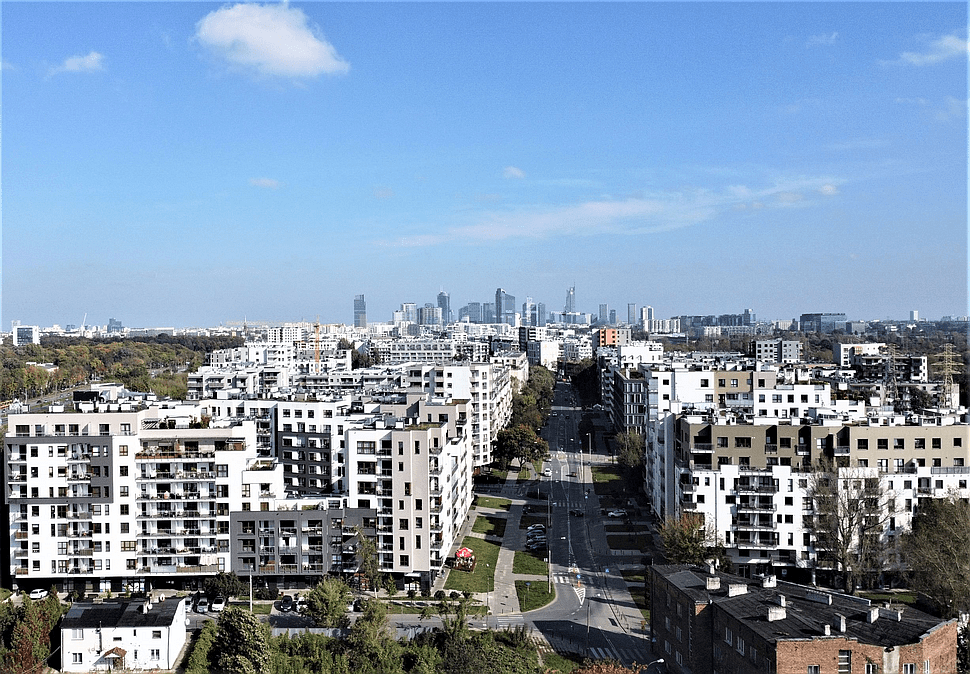 From quarter to quarter, more and more warehouses are built in our country, resulting in Poland ranking second in Europe in terms of resources under construction. New players are also entering our market
Despite the record-high amount of space under construction, new supply on the warehouse market in our country is not keeping up with the ever-growing demand. Lease volume recorded in the first half of this year, was three times larger than the amount of the commissioned space. The largest number of warehouses appeared in Upper Silesia, Warsaw and the Tri-City.
The amount of warehouse space under construction is similar to the level of lease recorded in the first 6 months of this year. In the second quarter, the warehouse space under construction increased by a third compared to the previous quarter. According to Walter Herz, most logistics facilities remain in Upper Silesia, in Western Poland and in Poznan. A total of over 1.5 million sq m. of space is under construction in these three regions. The scale of the increase in warehouse resources ranks Poland second in Europe, after Germany.
New investors
The group of investors active on our market in the warehouse sector is also growing. Recently, Scandinavian fund NREP started its expansion in Poland, finalizing the purchase of logistics portfolio of 130 thousand sq m. of space and planning activities in the segment of warehouses and apartments. LCube company, after starting the investment in Jasionka near Rzeszow, recently launched its second warehouse project near Wroclaw.
– Developers are also taking up speculative ventures today, because the demand for warehouses remains at a record high level. Recently, facilities in the area of city logistics have been very popular. Nevertheless, all segments of the warehouse market remain on the path of growth. The largest transactions are concluded by companies from the e-commerce sector, logistics operators are also invariably in high demand – informs Bartłomiej Zagrodnik, Managing Partner/CEO of Walter Herz. – Market observers agree that the demand for warehouses in our country, as in Europe, will continue to grow. First of all, thanks to the forecasted, further increase in online sales and the development of e-commerce, as well as the expected expansion of tenants from the manufacturing industry – adds Bartłomiej Zagrodnik.
Emerging warehouse centers
Warsaw remains the largest logistics hub in the country, where demand for warehouse space in 2020 reached 1.2 million sq m. and resources exceed 5 million sq m. The second, largest warehouse center in Poland is Upper Silesia, with stock reaching almost 4 million sq m. of space. The next position is occupied by the warehouse hub located in the central part of Poland, where approximately 3.3 million sq m. of space is located. Wroclaw and Poznan also belong to the group of the largest logistics centers.
The potential of the largest warehouse markets in our country is constantly growing, but smaller logistics centers are also experiencing intense growth. The Tri-City, Szczecin and the center in Western Poland will join the centers offering over 1 million sq m. of warehouse space after the completion of the current construction projects.
New warehouse investments are multiplying all over the country. In Lower Silesia, on the 20 ha plot, Panattoni has started the construction of Panattoni Park Głogów investment, which will provide a total of 111 thousand sq m. of space. The first of the two scheduled buildings will provide 78 thousand sq m. of space. The developer is also starting the implementation of another project in this region – Panattoni Park Bolesławiec, which will bring 50 thousand sq m. of warehouses.
In addition, Panattoni has started the next stage of construction of their largest investment in Lower Silesia – Wrocław Campus 39 – in Wierzbice near Wroclaw. It will offer a total of 150 thousand sq m. of space.
Large facilities near Wroclaw
GLP is building Wrocław V Logistics Center, the largest warehouse project currently under construction in the Wroclaw agglomeration. 5 buildings of approximately 240 thousand sq m. are to be erected on 50 ha of land. Moreover, the construction of a facility offering 41 thousand sq m. has already started in Magnice near Wroclaw.
Hillwood Polska is also building in Lower Silesia. Nearly 90 thousand sq m. of warehouses will be built in Sycow. The first building will bring over 44 thousand sq m. of space.
Mountpark Logistics has also started construction. The first phase of the investment will provide 35 thousand sq m. of space, and the entire warehouse and logistics complex Mountpark Wrocław will offer 140 thousand sq m. of warehouses.
In Gorzow Wielkopolski, MLP Group purchased a 12 ha plot designated for a modern logistics and distribution center MLP Gorzów Wielkopolski with a lease area of 52 thousand sq m. Accolade company has also invested in the expansion of warehouses in this city, acquiring further investment areas. The company is planning on constructing industrial warehouses of almost 100 thousand sq m.
At the western border, by the national road No. 24, Hillwood Rokitno logistics center of 112 thousand sq m. is also being built. The company is currently also implementing Hillwood Bydgoszcz investment of a similar size. Also in Swiebodzin, in Lubuskie Province, Amazon has recently opened its tenth logistics center in Poland, providing 193 thousand sq m.
Szczecin under development
New warehouse facilities are also emerging in Szczecin. Accolade company has acquired two industrial properties there. Modern warehouse spaces with a total of 73 thousand sq m. will be built on the land. The currently implemented stage of the project at Kniewska Street in Szczecin will include 31 thousand sq m. of space. In Goleniow, Panattoni Park Goleniów with a target area of 54 thousand sq m. is under construction. Nearly 20 thousand sq m. has been built so far.
Pruszcz Logistics is preparing an investment in Bedzieszyn, which will bring about 50 thousand sq m. Apart from the warehouse hall, the project will include an office building.
GLP, in turn, plans to implement the next stage of the Pomeranian Logistics Center in Gdansk. Another 39 thousand sq m. of warehouse and production space is to be built in the vicinity of the DCT Gdansk container terminal.
Further investments in Poznan
MLP Group is expanding the MLP Poznań West project near Poznan. Another 43,000 sq m. of warehouses will be built in the complex in Dąbrówka.
P3 is going to build a building providing 82.5 thousand square meters in P3 Poznań park for Westwing, The company offers the possibility of extension with additional 27 thousand sq m.
In addition, Panattoni Park Poznań East Gate with 45 thousand sq m. will be built on a plot of 10 hectares in Swarzędz minicipality near Poznan.
Good Point, a Real Management brand, is also planning the construction of warehouses and technology parks near Warsaw, on land in the municipalities of Gora Kalwaria and Karczew.
In Strykow in the Lodz province, in the vicinity of the junction connecting the A1 and A2 motorways, Mountpark Logistics is preparing a warehouse and logistics center which will provide 245 thousand sq m.
New warehouses in Upper Silesia
The largest warehouse investment in Upper Silesia is GLP Lędziny Logistics Center, where 111 thousand sq m. is to be delivered.
In Gliwice, MDC2 company has purchased a plot of 13.4 ha designated for a warehouse and logistics facility. MDC2 Park Gliwice complex is to consist of three buildings with 52 thousand sq m. of warehouse space.
In addition, European Logistics Investment has started the construction of a second warehouse building in Silesia. The implementation of Park Tychy II investment is to bring 43 thousand sq m. of space. In Miedzyrzecze, 7R company will also build a specialized warehouse with about 20 thousand sq m. for the production company Aluprof.
Retailers are building facilities
Chain brands are also investing in logistics. Jeronimo Martins is already building the seventeenth distribution center for Biedronka in our country. A complex of warehouse and logistics halls with 54 thousand sq m., will be built in Stawiguda near Olsztyn on a 9 hectare plot. ALDI chain, which plans to open 40 stores in Poland, is to have a new distribution center located near Bydgoszcz, with over 43 thousand sq m.
Recently, Lublin province also issued a building permit for the largest logistics park in Europe. In Malaszewicze, a modern cargo transshipment hub between Asia and Europe is to be built in the current dry port, which after the expansion will quadruple its capacity. The construction of the logistics park, which will occupy a key place on the New Silk Road route, is planned to start in 2022, and its implementation will take 5 to 6 years. The investment will cost over PLN 3 billion. Half of the funds are to come from the state budget.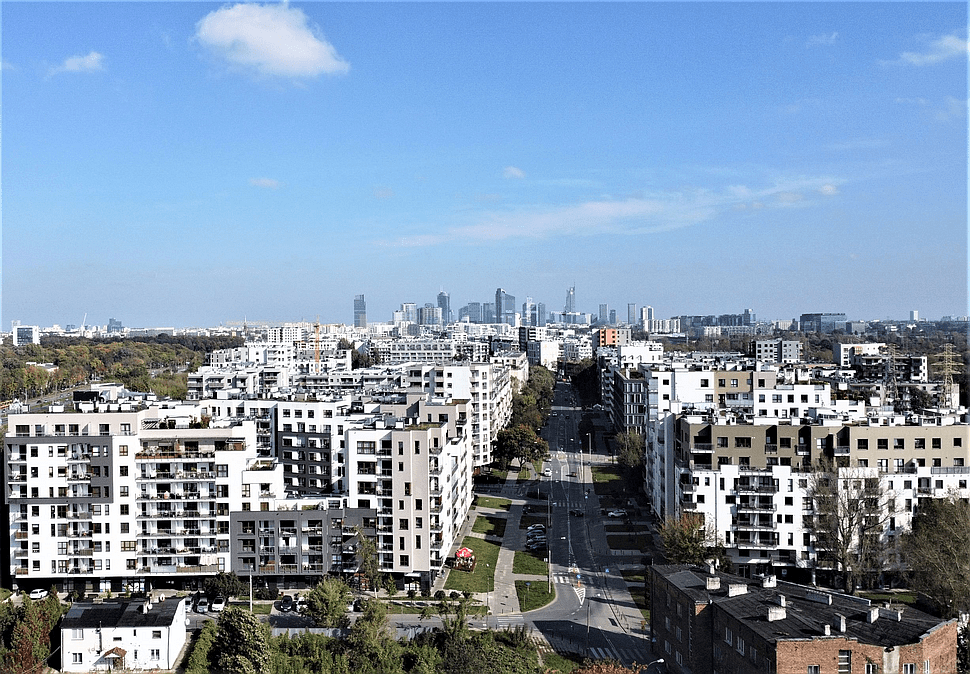 About Walter Herz
Walter Herz company is a leading Polish entity which has been operating in the commercial real estate sector across the country. For nine years, the company has been providing comprehensive and strategic investment consulting services for tenants, investors and real estate owners. It provides extensive support for both public and private sector. Walter Herz experts assist clients in finding and leasing space, and give advice when it comes to investment and hotel projects.
In addition to its headquarters in Warsaw, the company operates in Cracow and the Tri-City. Walter Herz has created Tenant Academy, first project in the country, supporting and educating commercial real estate tenants across Poland, with on-site courses held in the largest cities in the country. In order to ensure the highest ethical level of services provided, the agency introduced the Code of Good Practice.
Wszelkie materiały promocyjno-reklamowe mają charakter wyłącznie informacyjny i nie stanowią one podstawy do wzięcia udziału w Promocji, w szczególności nie są ofertą w rozumieniu art. 66 ustawy z dnia 23 kwietnia 1964 r. – Kodeks cywilny (Dz. U. 2020, poz. 1740 z późn. zm.).
About Author